Prebbleton.
Designed to take in as much sun as possible whilst sheltering a large internal courtyard. The home is split to provide for a family wing when family are intermittently staying with a play area servicing these rooms. The balance of the time the home is essentially a two bedroom home making it more efficient to live in. Very little wasted space in the design given how spread-out the floorplan is. Scissor truss ceilings through the Kitchen, Dining Living provide volume to these spaces. Oversized garage for clients specific needs.
We used a low maintenance 'Cementel panel' feature cladding on the home as the clients didn't want the burden of ongoing timber maintenance. The home needed to be as efficient as possible to run, hence the splitting of space which was a rewarding challenge to overcome given the footprint is under 200m2.
4 Bedrooms
2 Living
2 Bathrooms + separate powder room
Double garage
198.42m2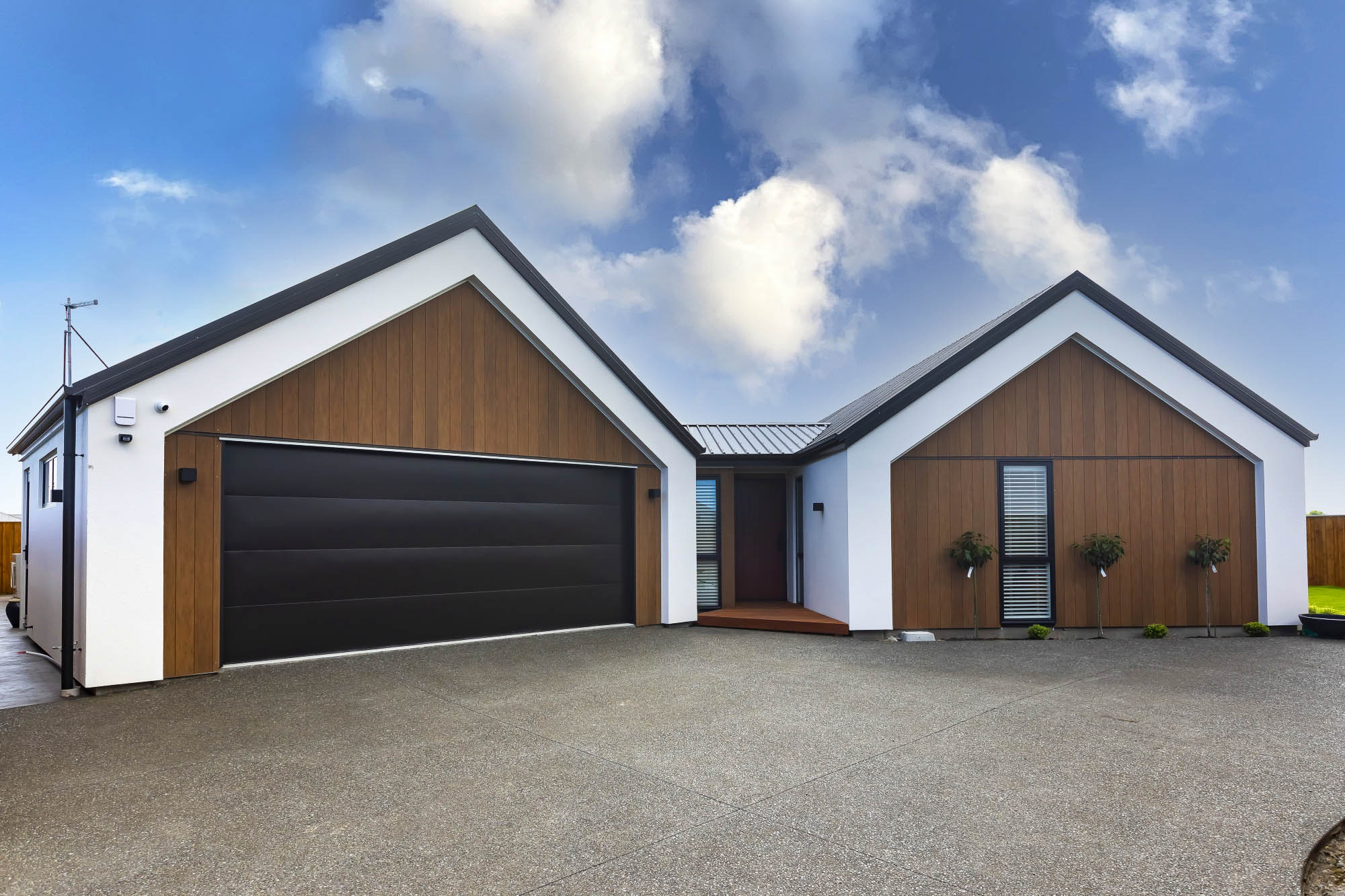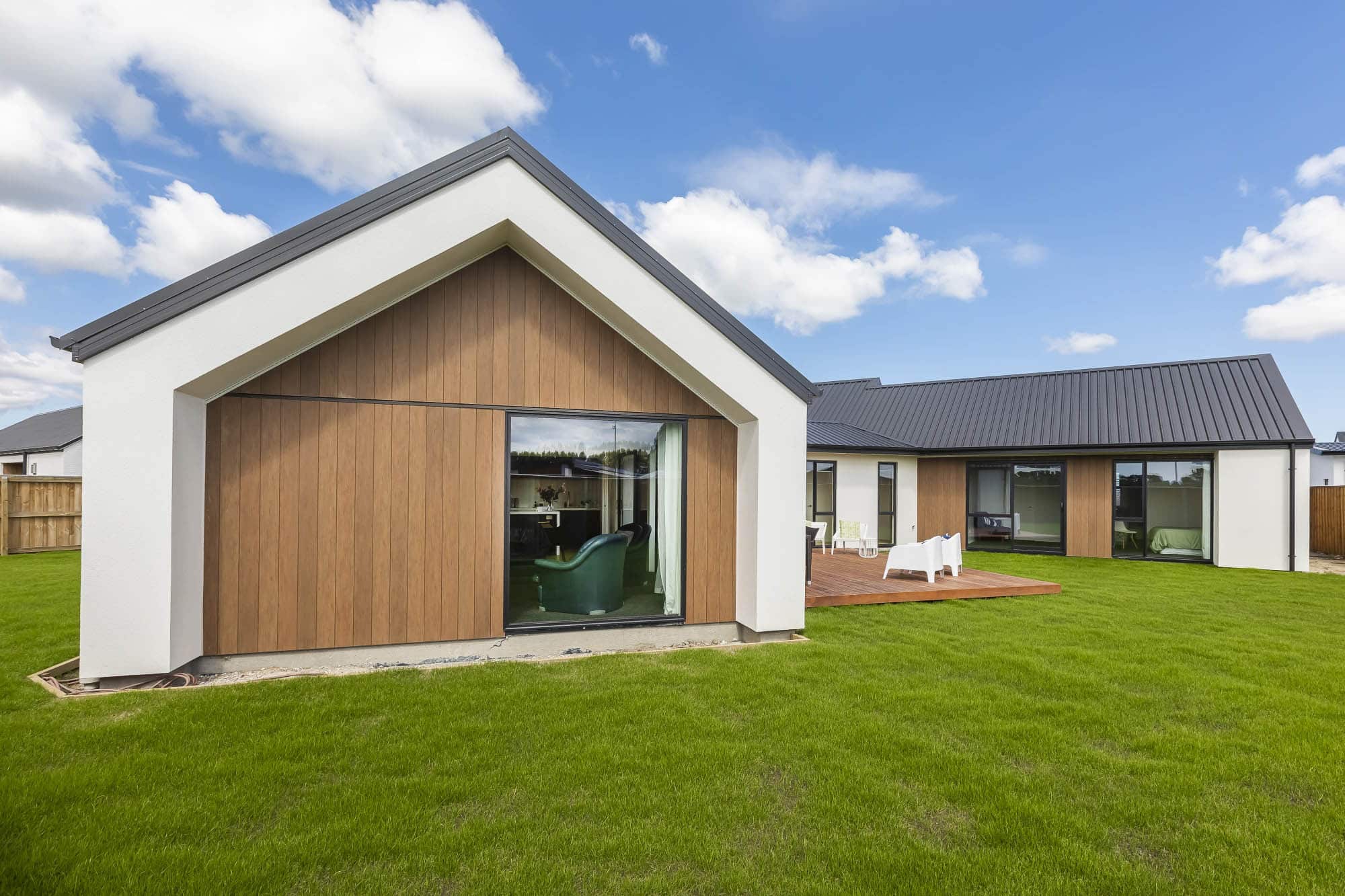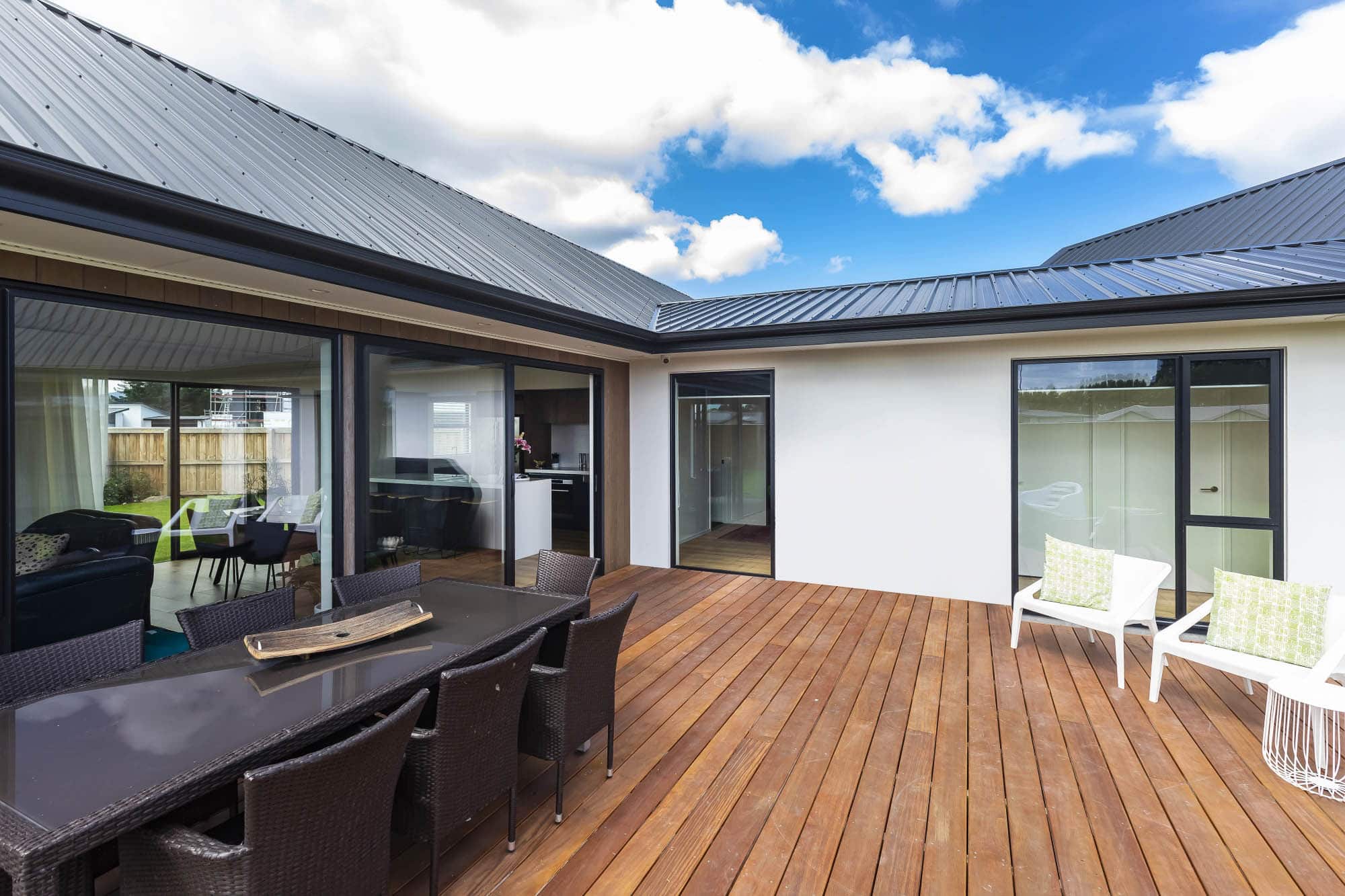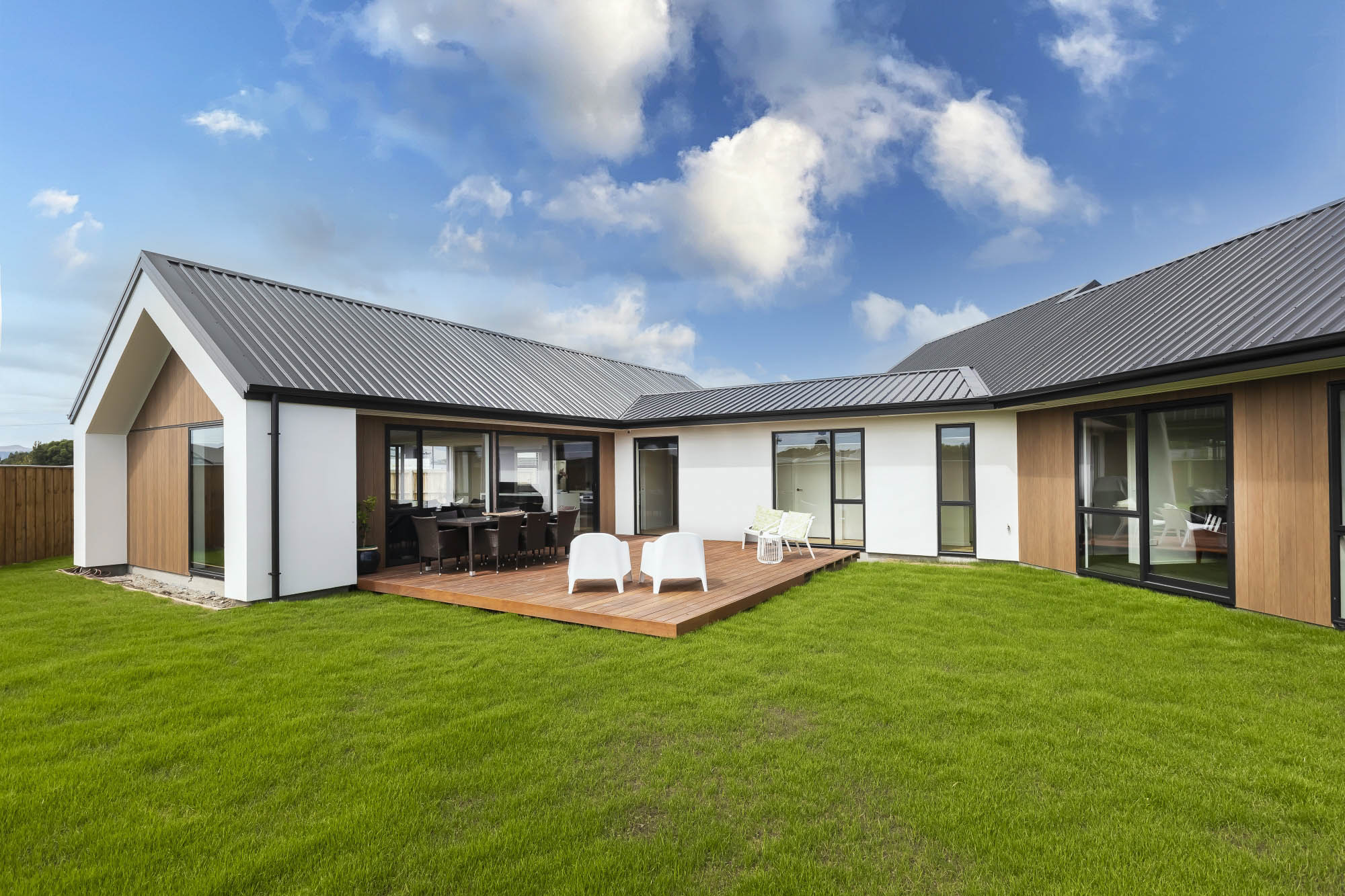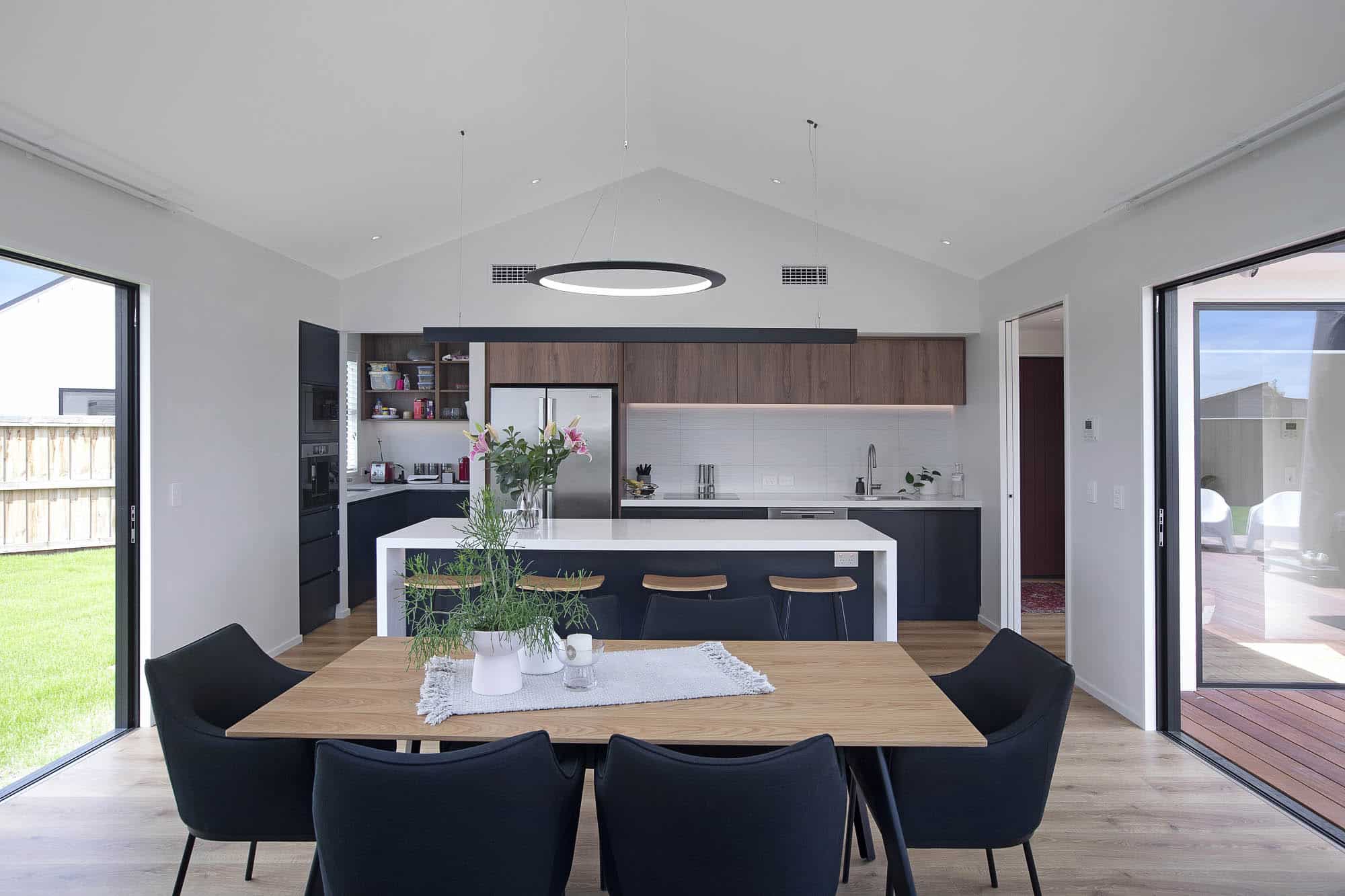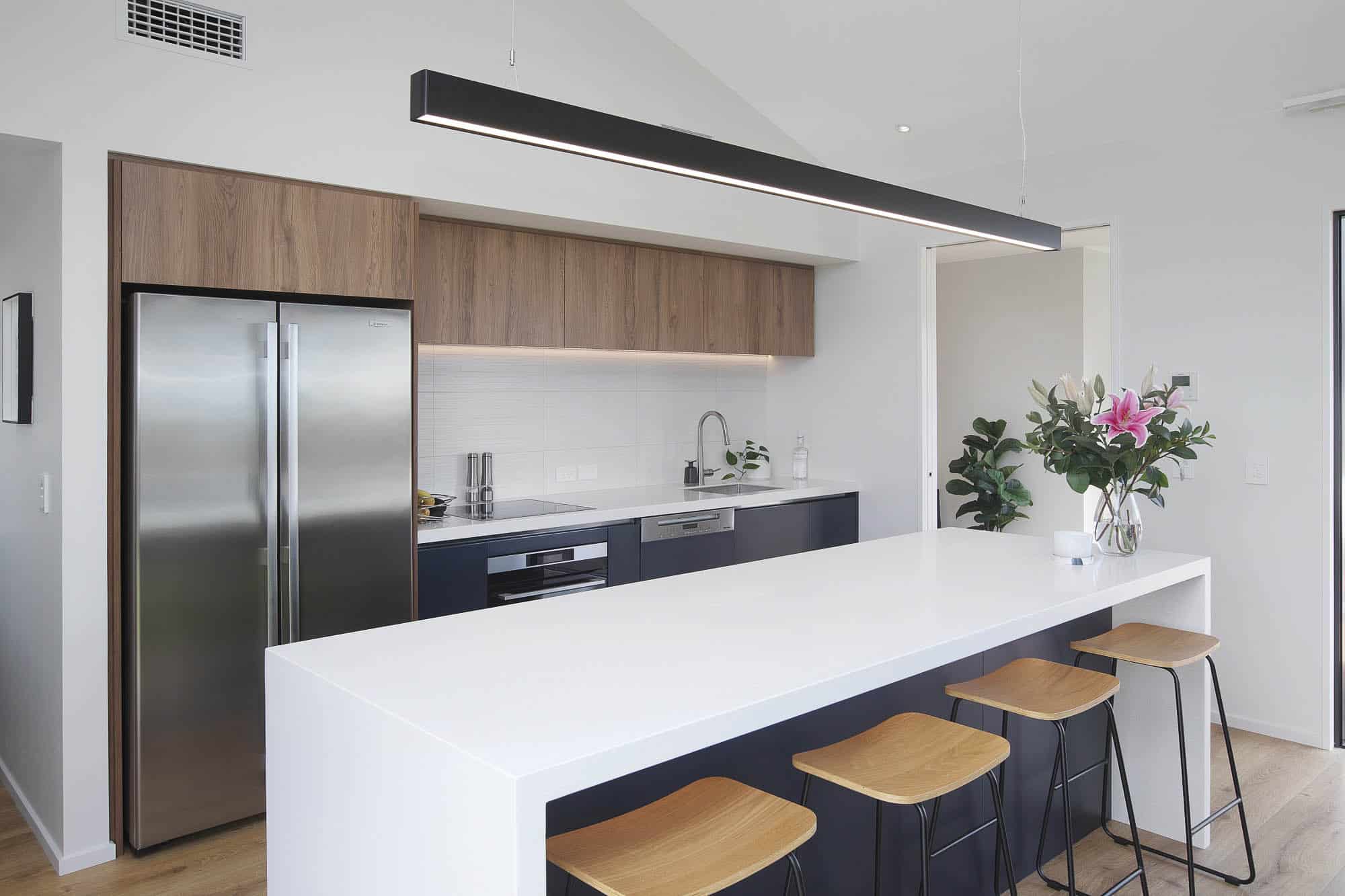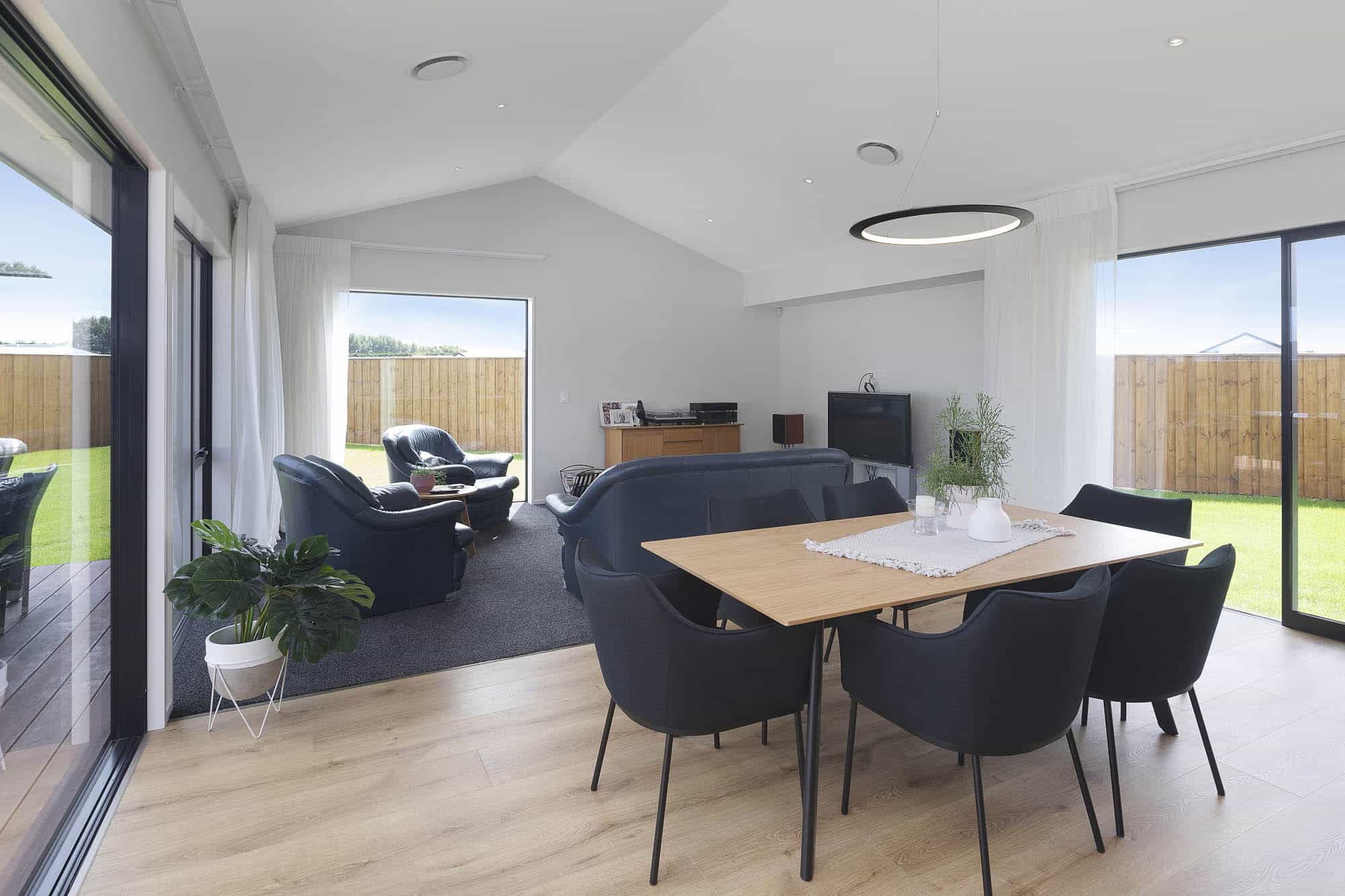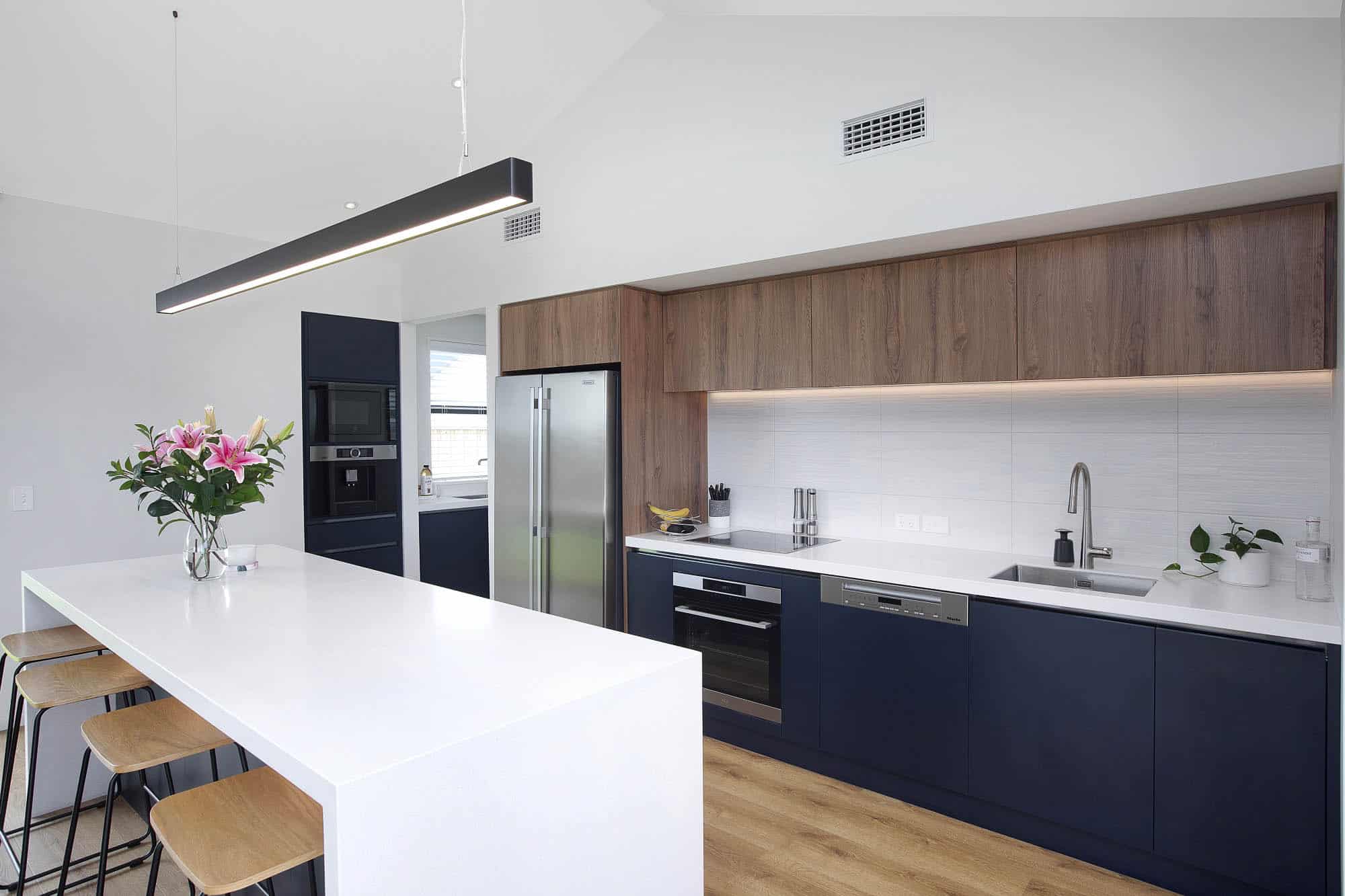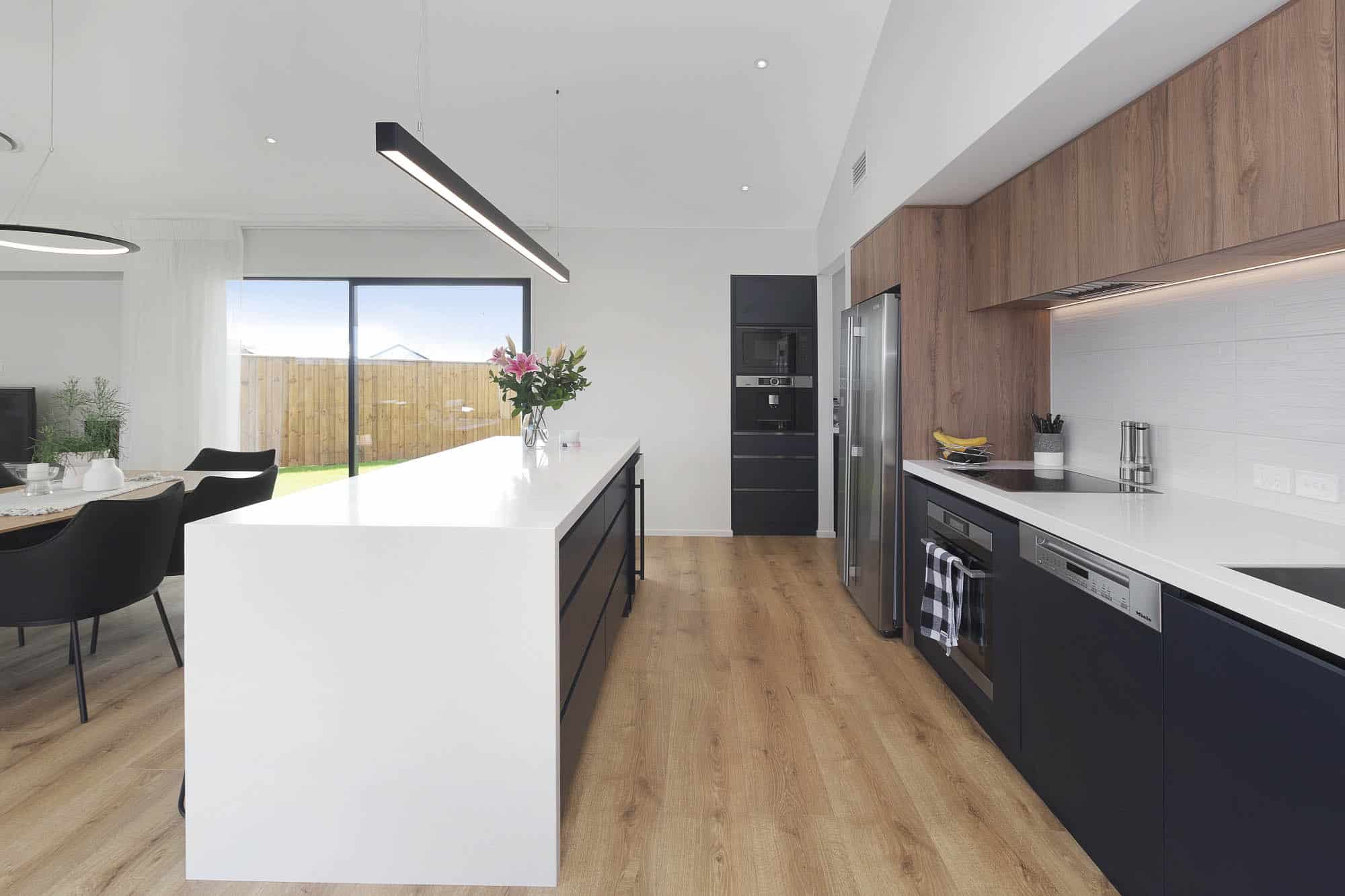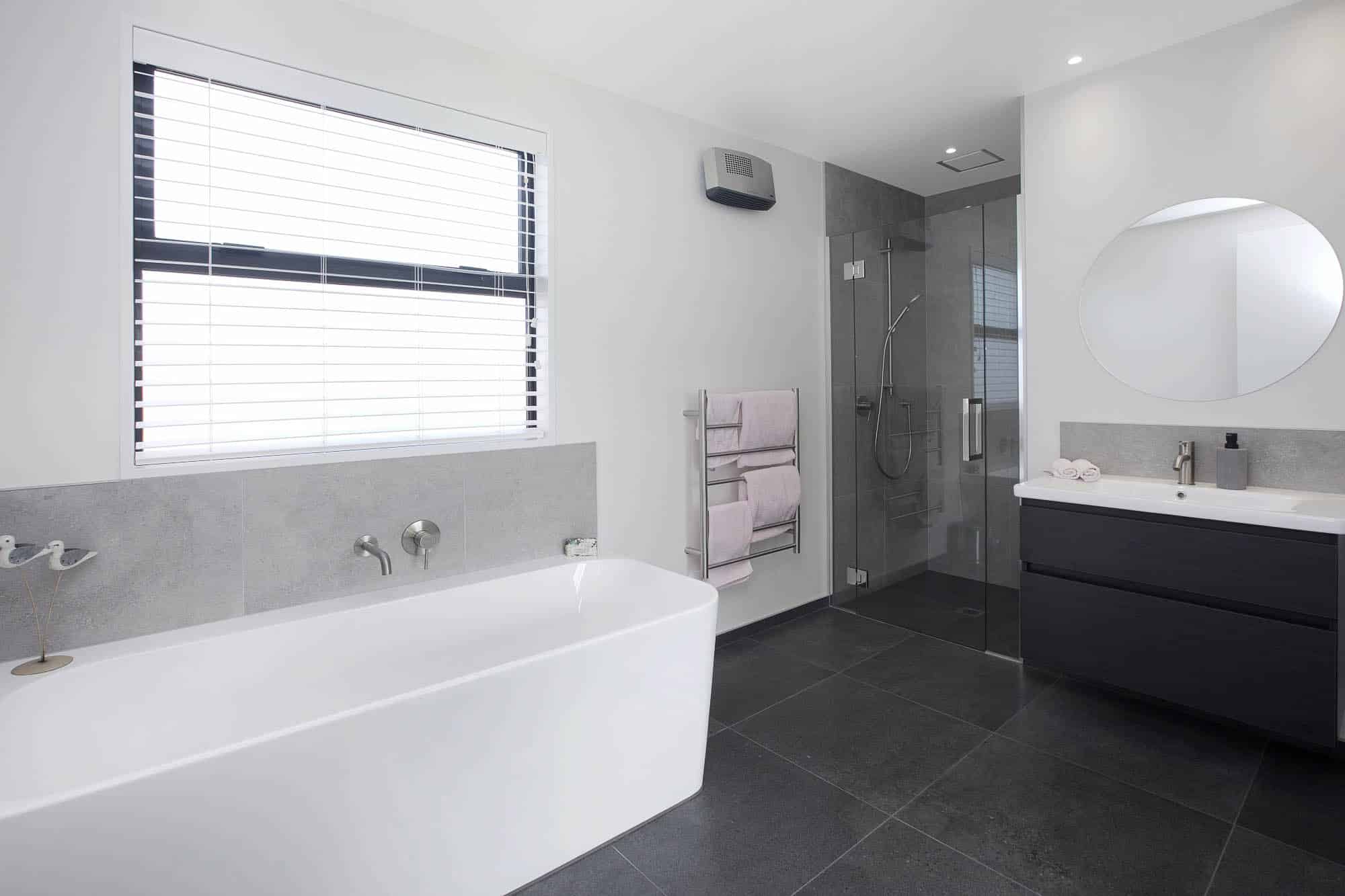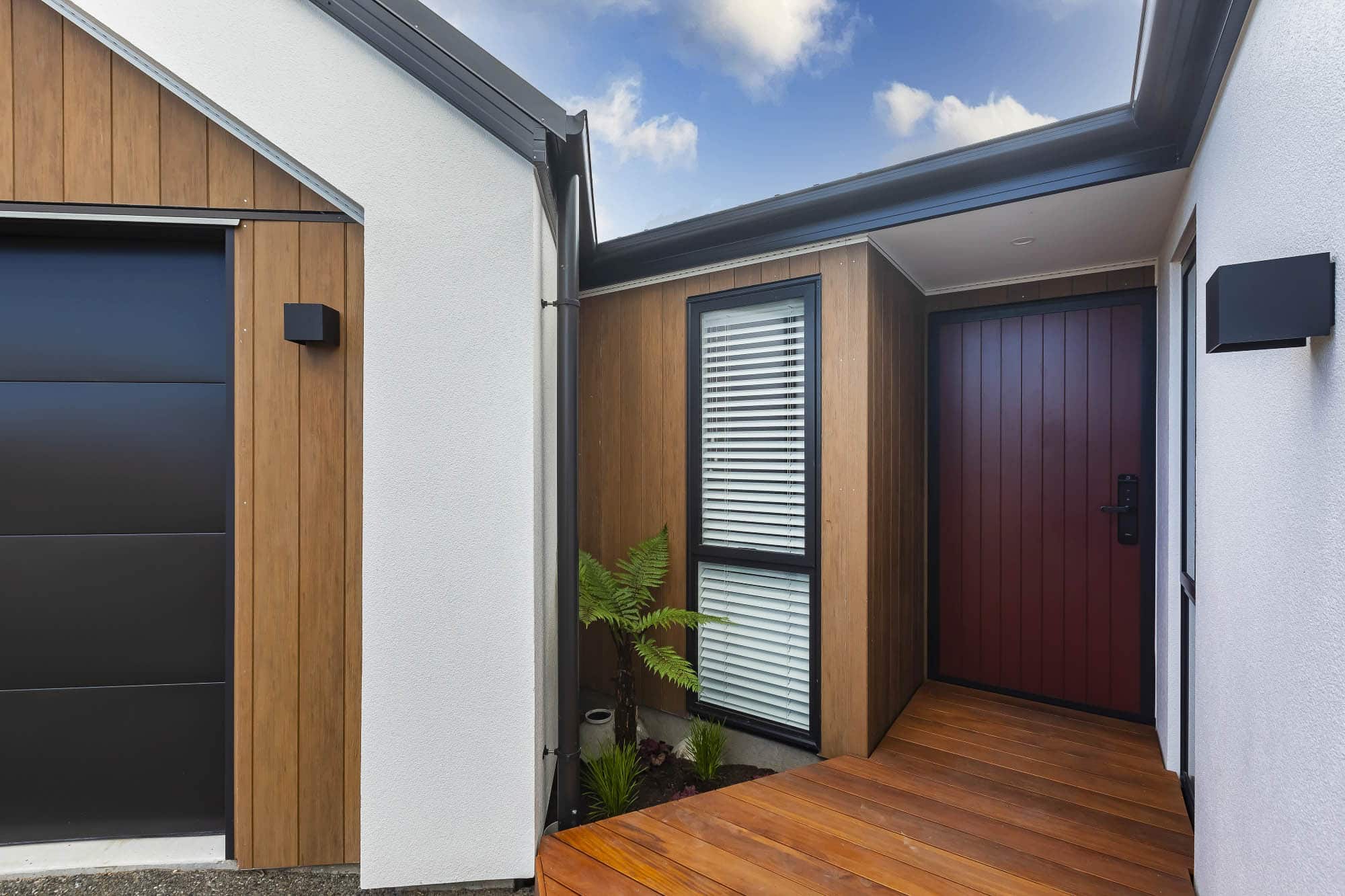 Client testimonial.
When we sold our family home of 25yrs we started looking for a building company that would meet our needs for a modern maintenance free house. After viewing show homes and contacting several group home builders and were only shown "ready made plans" we contacted Pringle Homes and spoke with Callum McGhie. Right from the outset we found Pringle Homes to be more flexible and prepared to work with us to achieve the things that we wanted from our new home. From concept plan to finished design was a very smooth process with the design team at Pringles and we found that they quickly understood what we were wanting in our new build.
Once the design was finalised having an interior design consultant that we could bounce ideas off was great and we found them to be very knowledgeable and friendly. When we got to the build process, we appreciated the regular updates and contact with the project managers who made the process smooth and worry free, any query was attended too swiftly and effortlessly.
After Pringles completed the project, we have been very impressed with the finish of the house and it has certainly met our expectations, with one sub-contractor even commenting on how straight and level the walls were when installing their product.
Visitors have commented on the design and how the house has a great "feel" to it when they look through it.
Thank you, Pringles we are very happy, with what you have achieved for us with this build.
– Yvonne & David Ogilvie