Kaitorete Dr
The design needed to be attractive from every angle given it is sited on an expansive reserve and laid out in such a way as to provide privacy for the owners whilst being highly visible. The use of full length narrow glazing facing the reserve ensured this privacy while wide stacker doors faced east and west for maximum sun and access to the outdoor living areas. The main living area ceiling is scissor trussed and lined with a V groove paneling giving the impression of timber lining and enhancing the interior Hamptons style we were after. A gas fire rounds out the living space for comfort.
The home also has extra storage by way of an attic area above an oversized garage and the walk-though laundry allows you to access the kitchen directly with the groceries. There's also a nook for bike storage which is a bonus with the cycling tracks surrounding the development being frequently used.
The use of rustic red brick against the dark grey James Hardie oblique cladding also makes for a stunning contemporary exterior.
4 Bedrooms + study
2 Living
2 Bathrooms
Separate laundry
2.5 Garage
241.2m2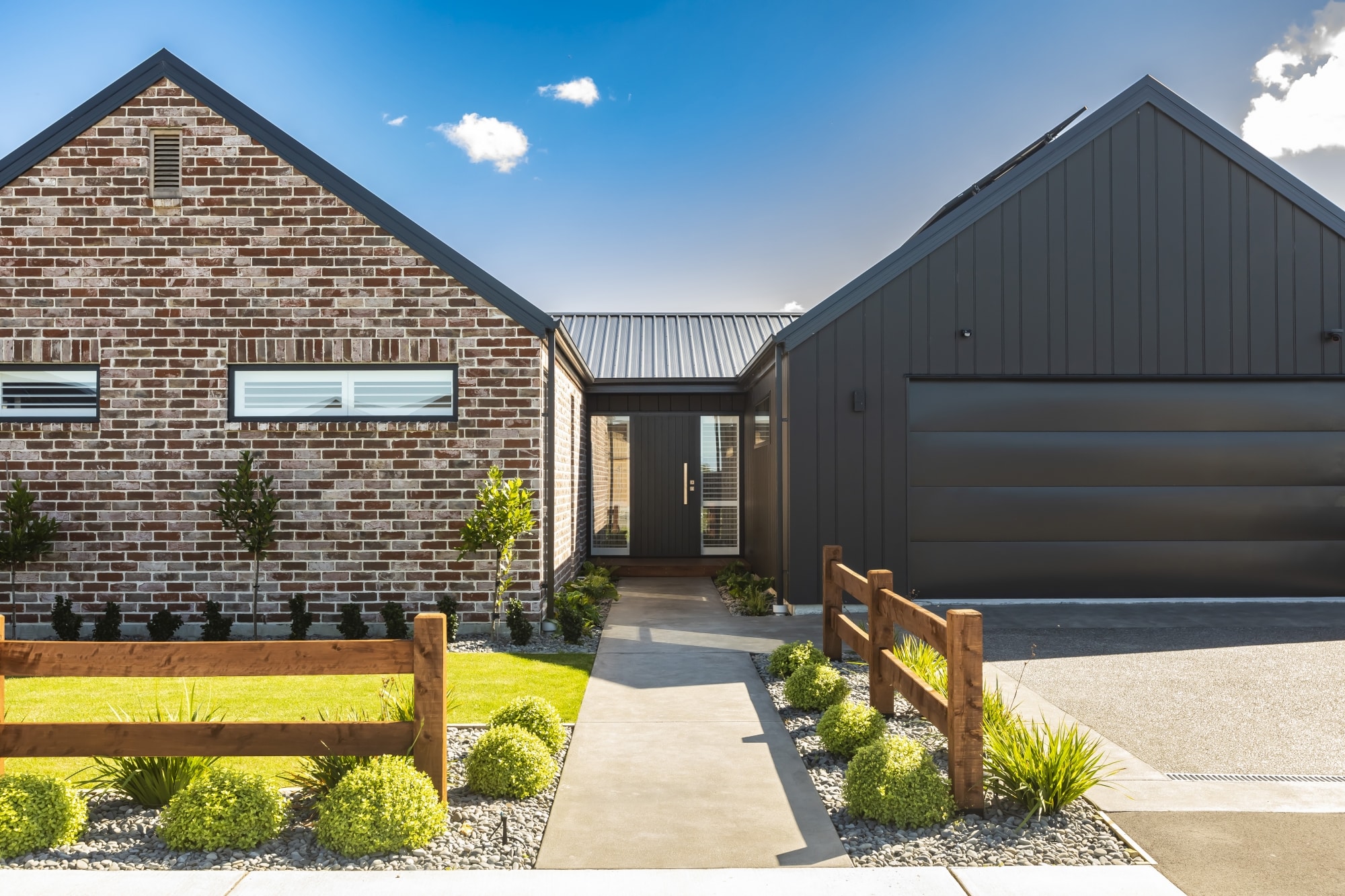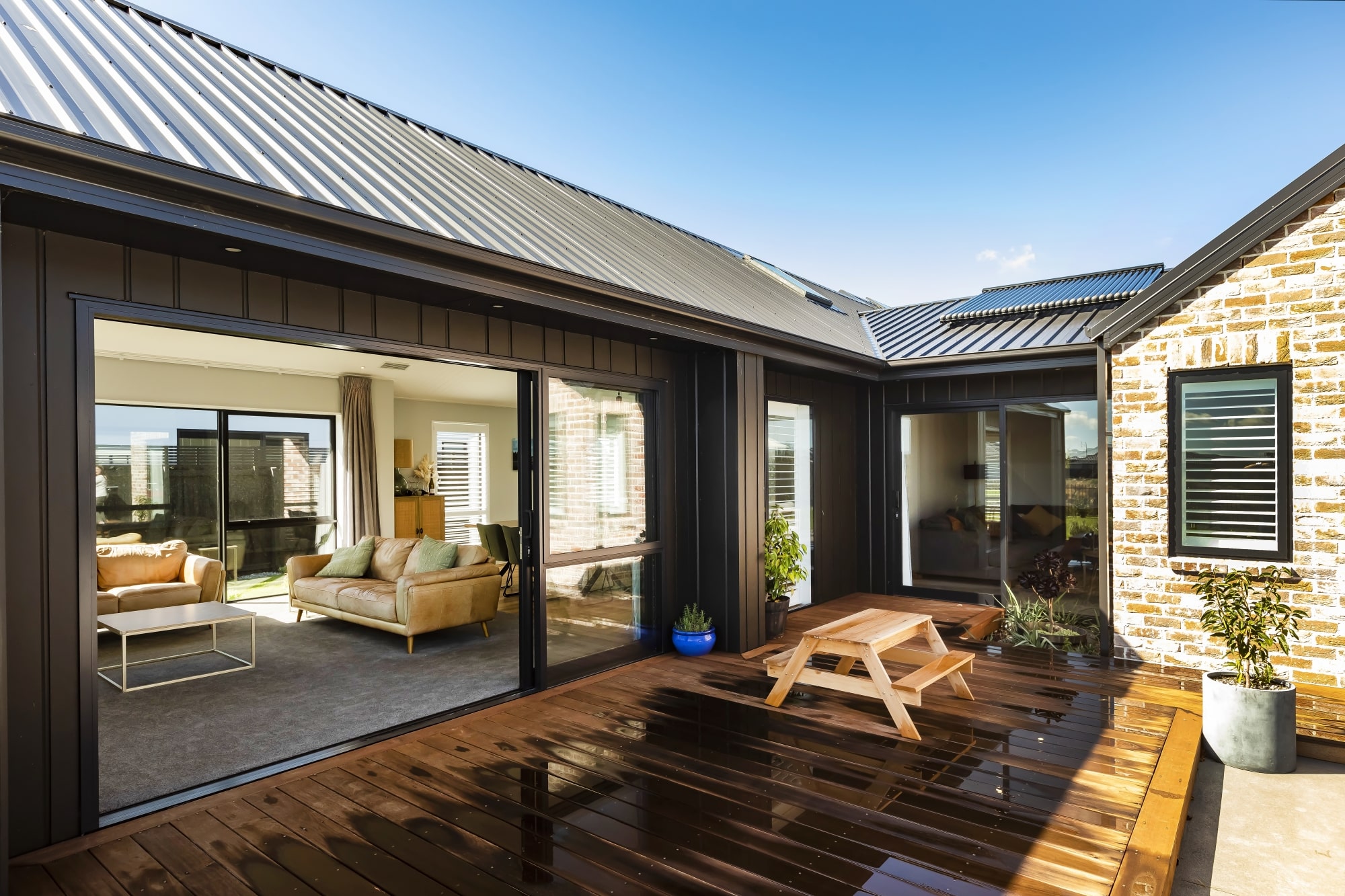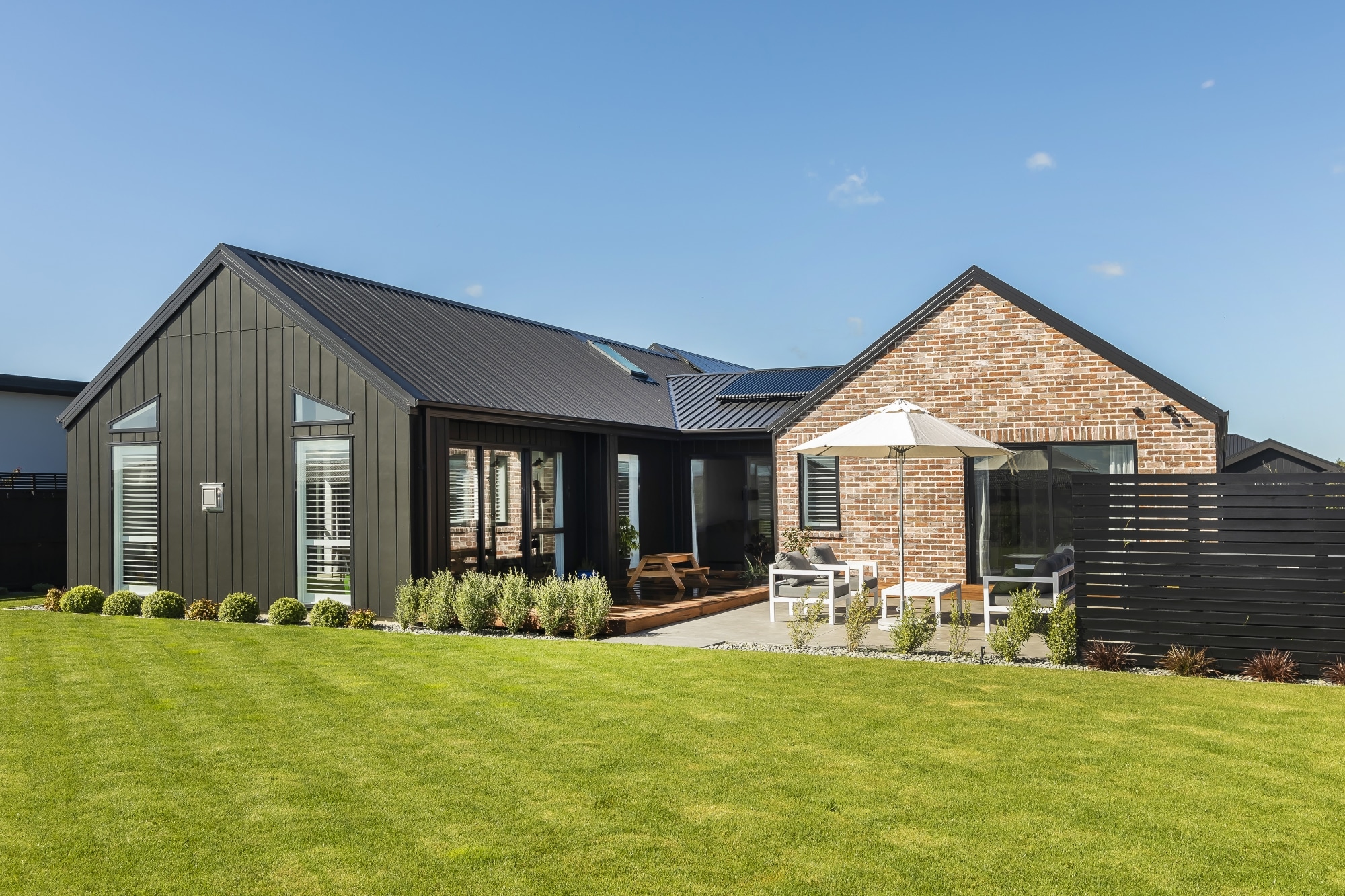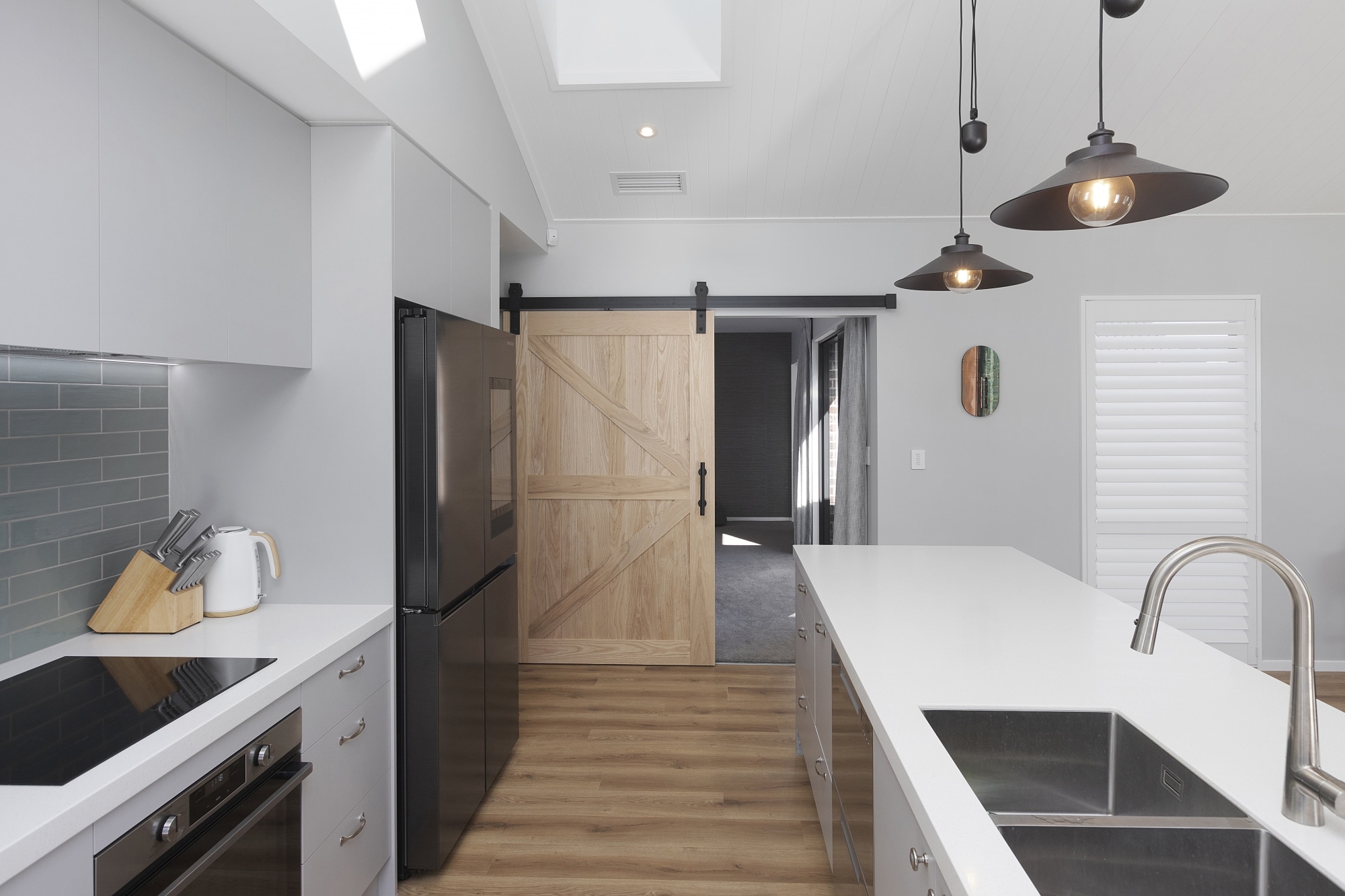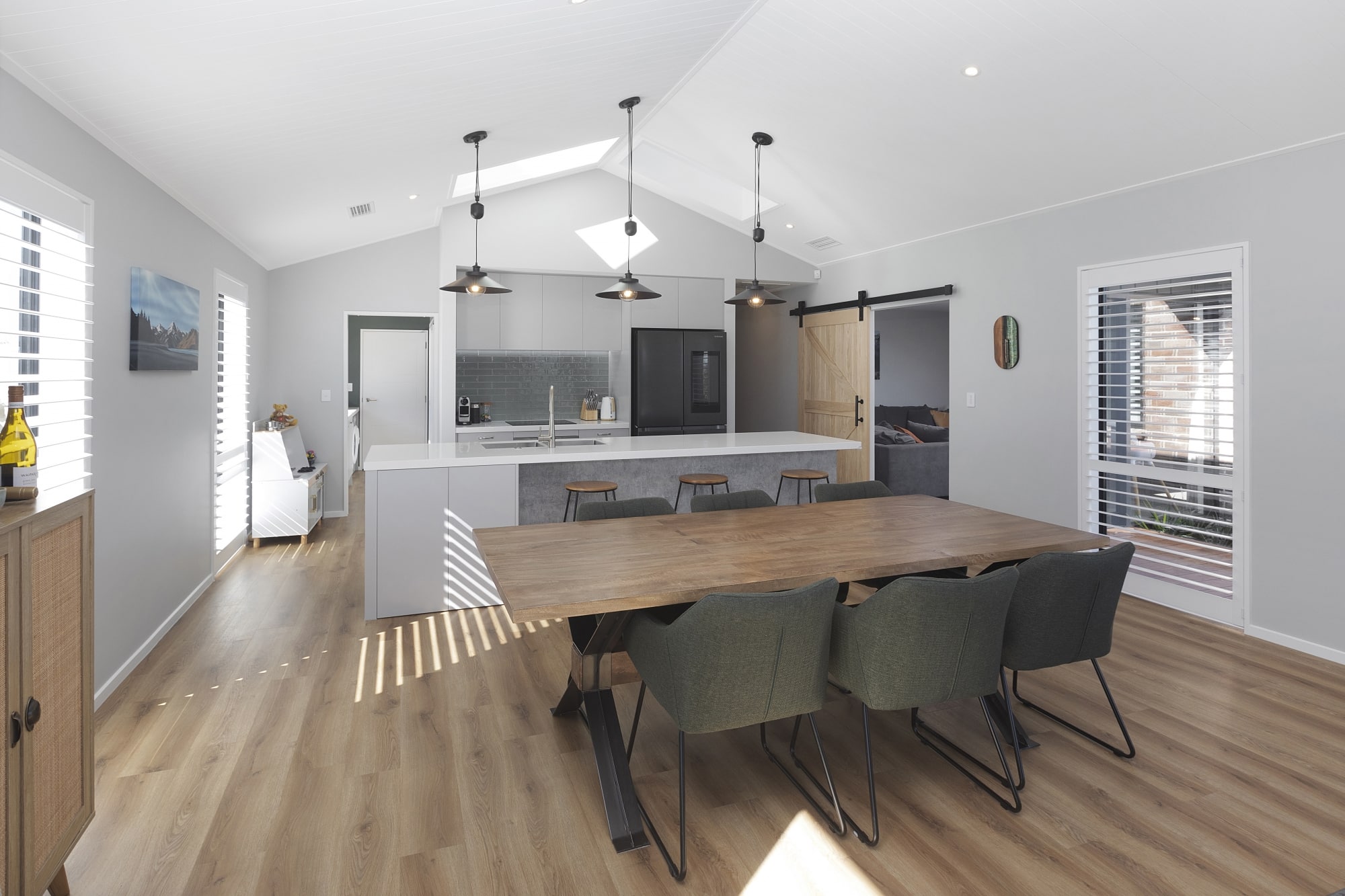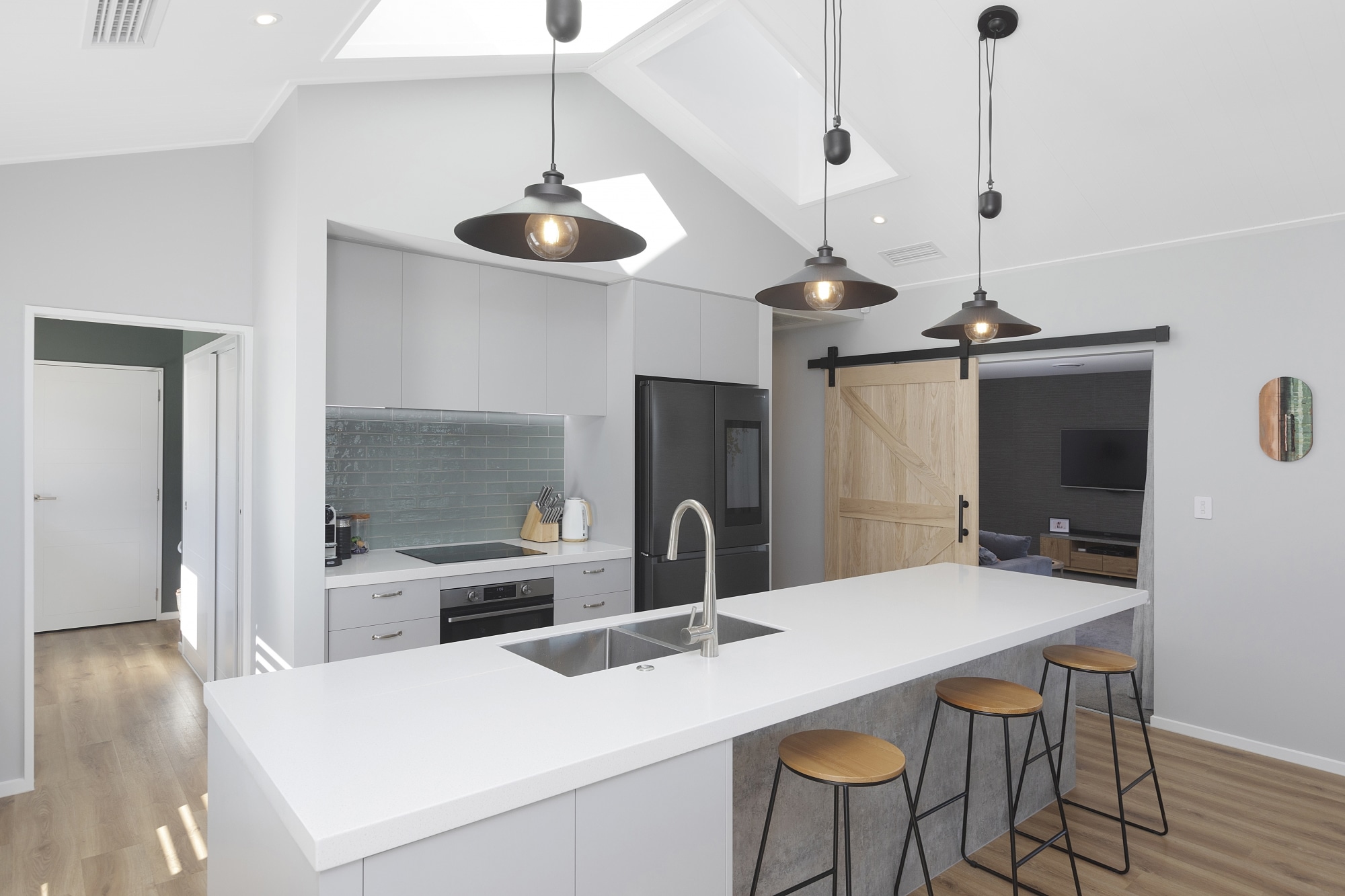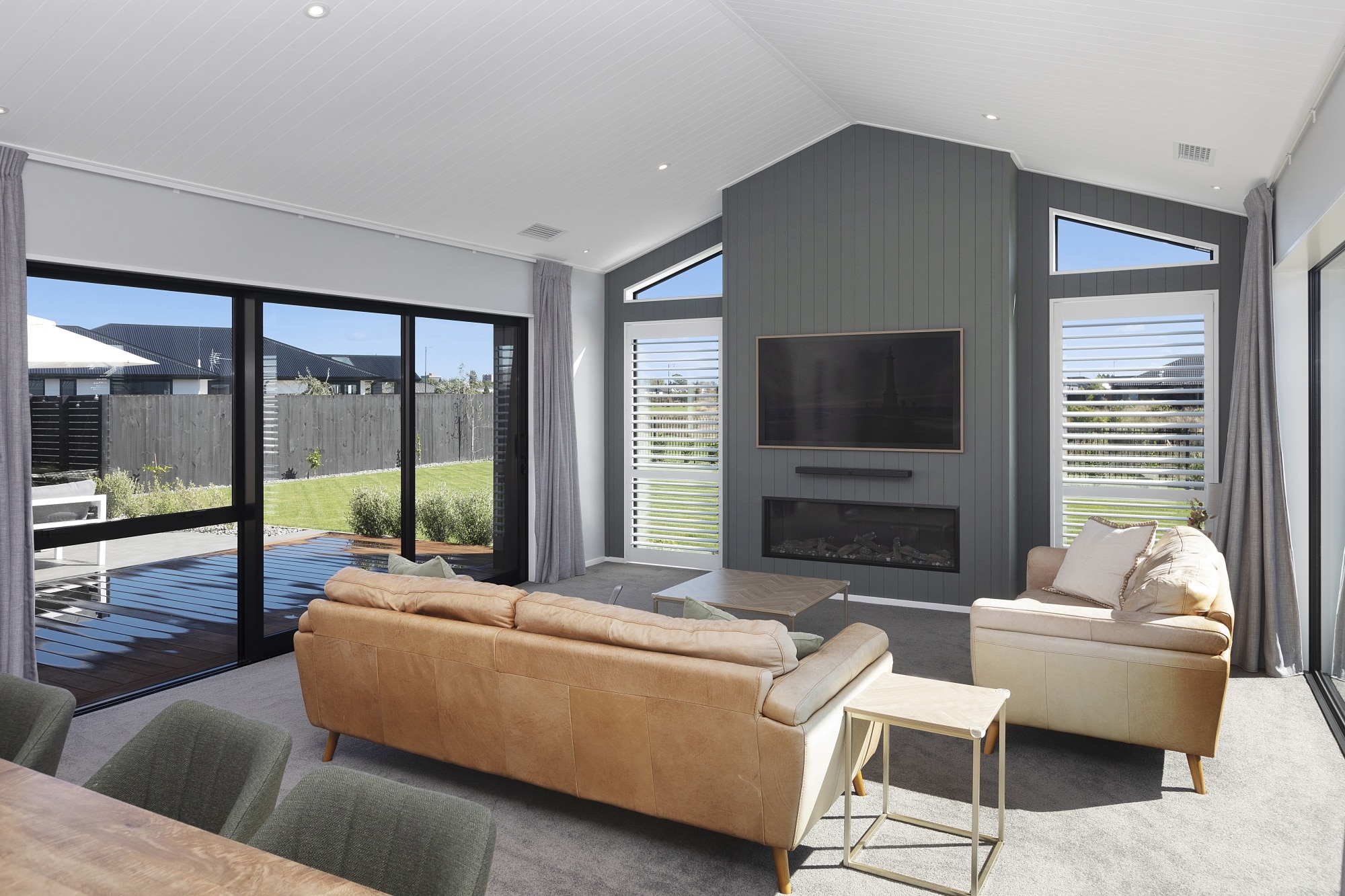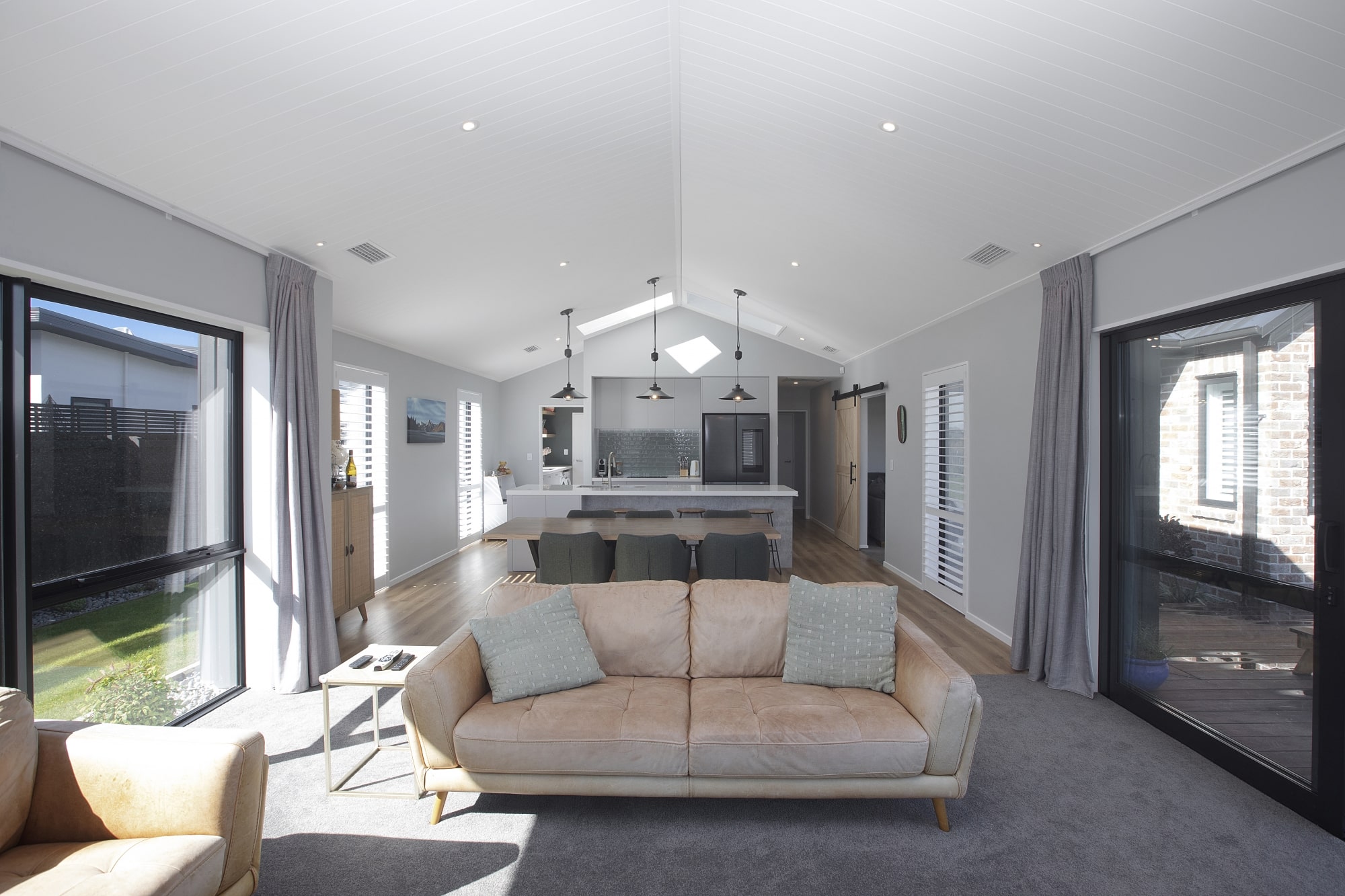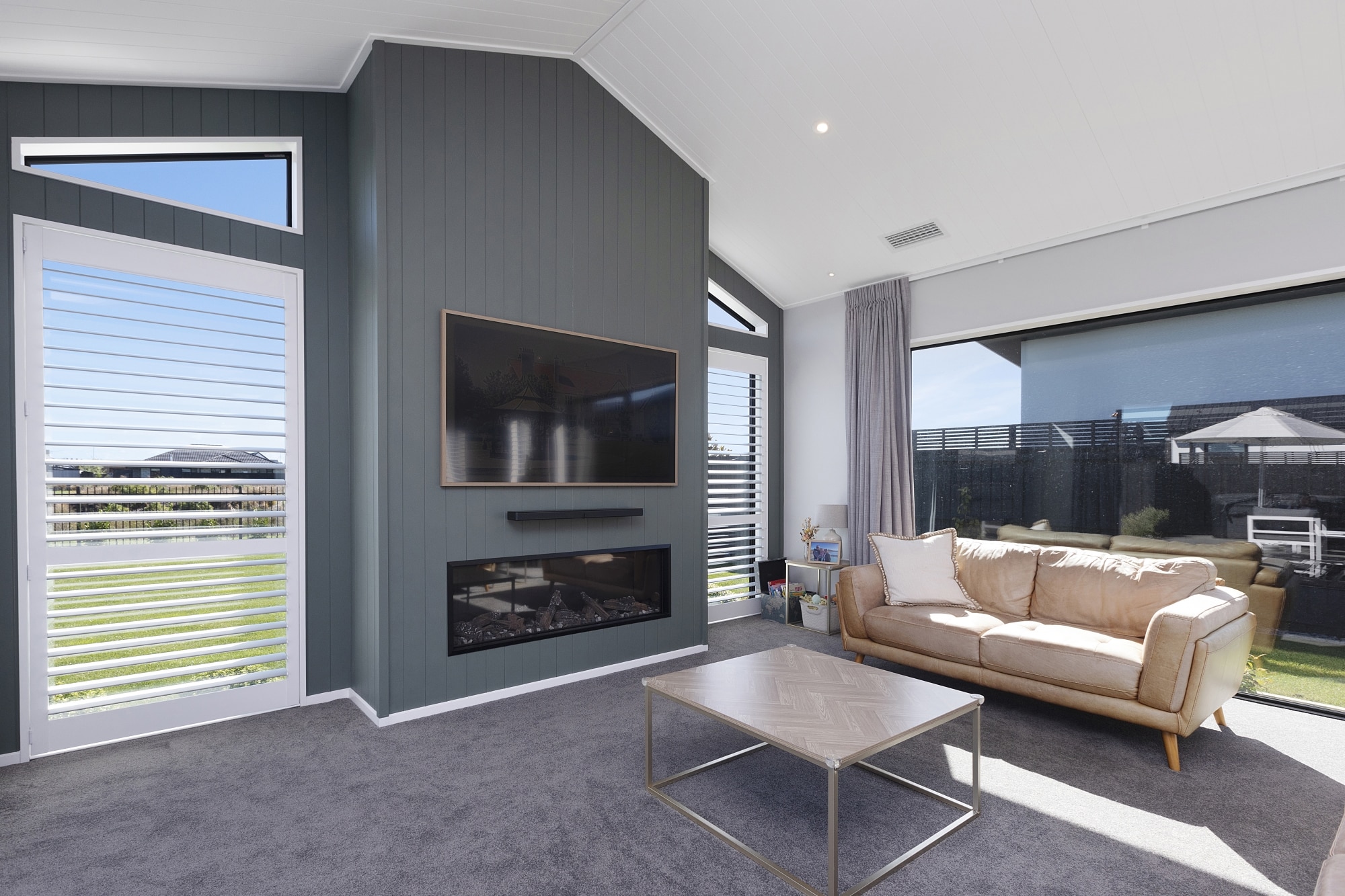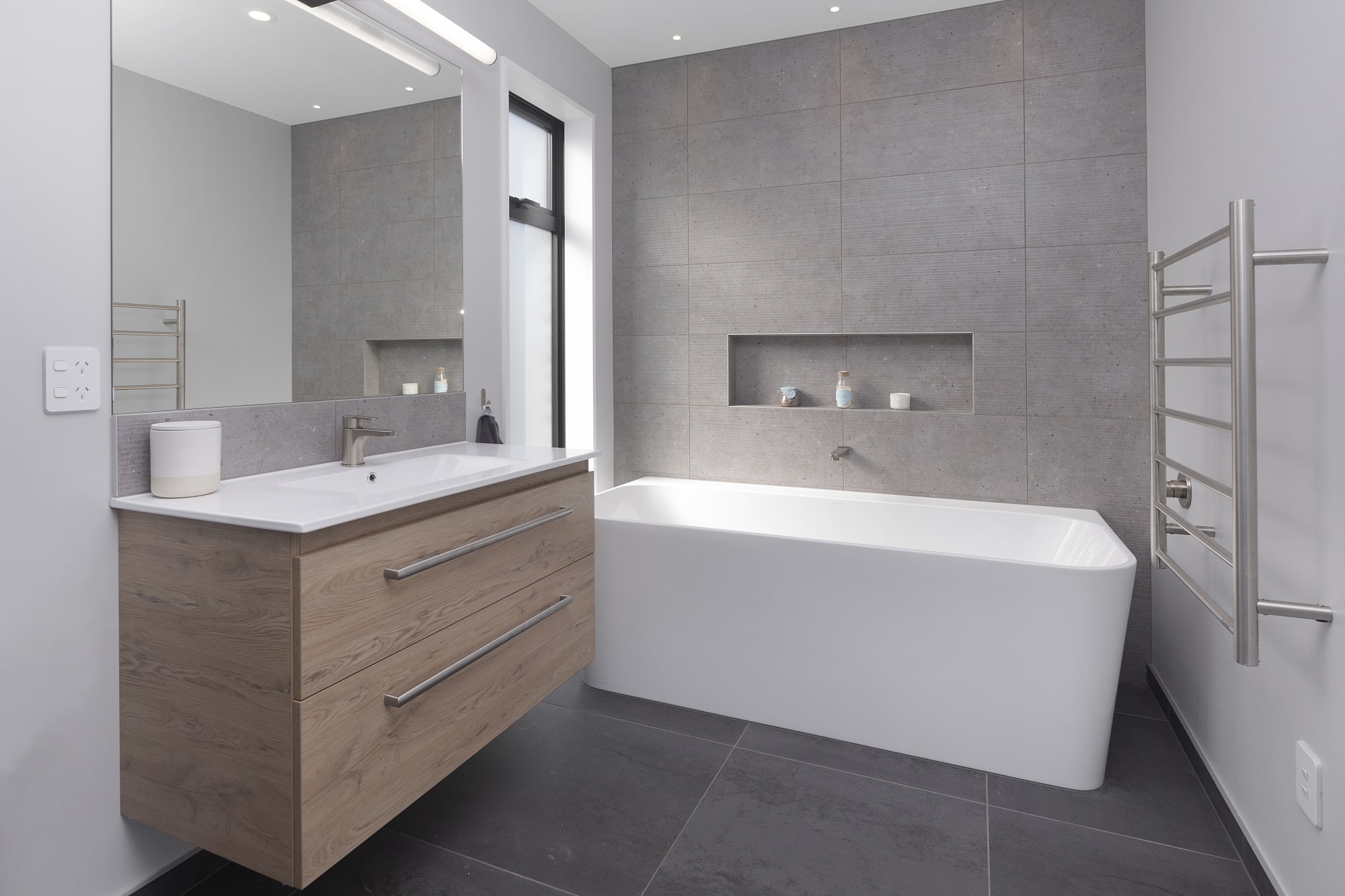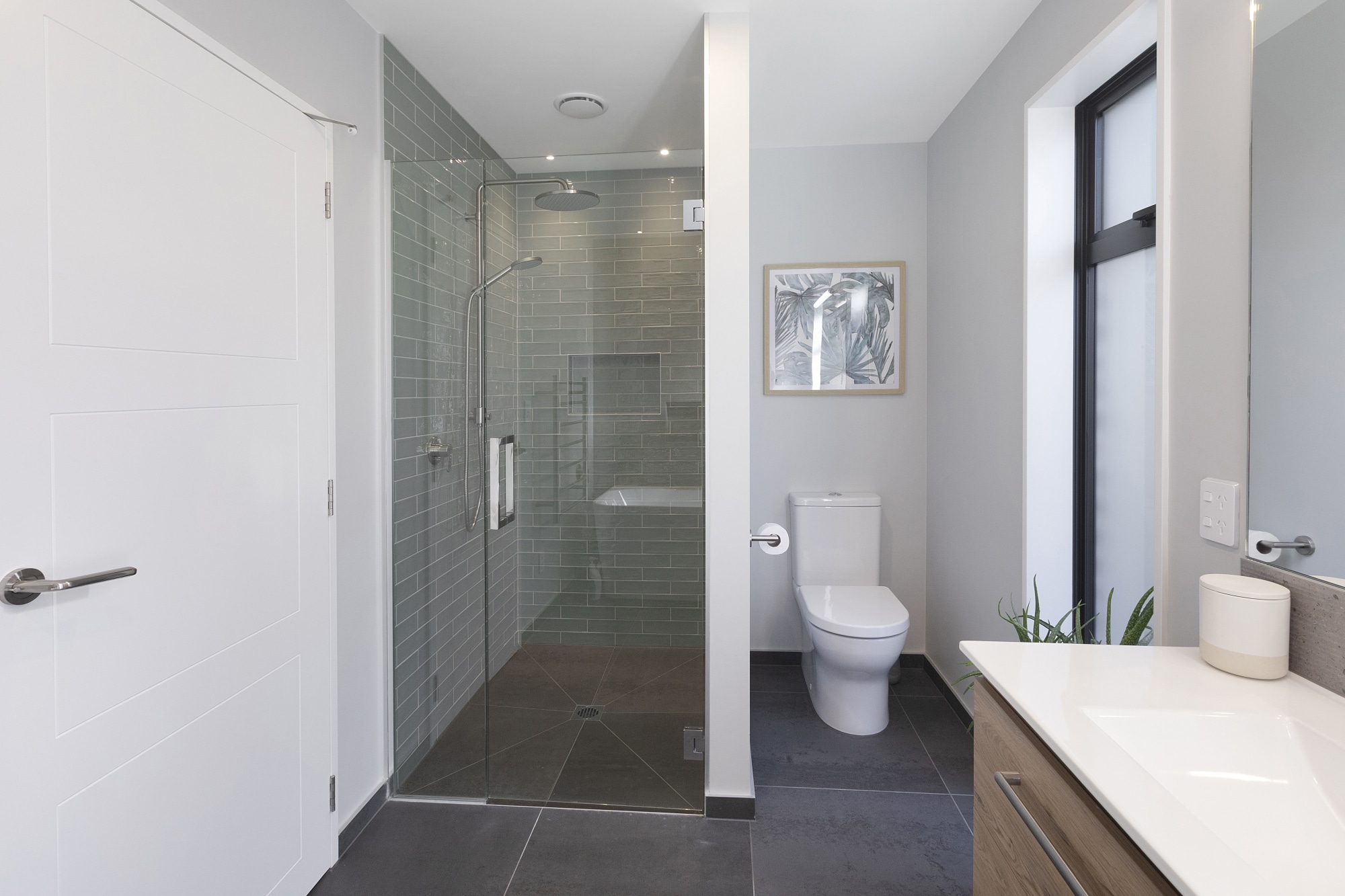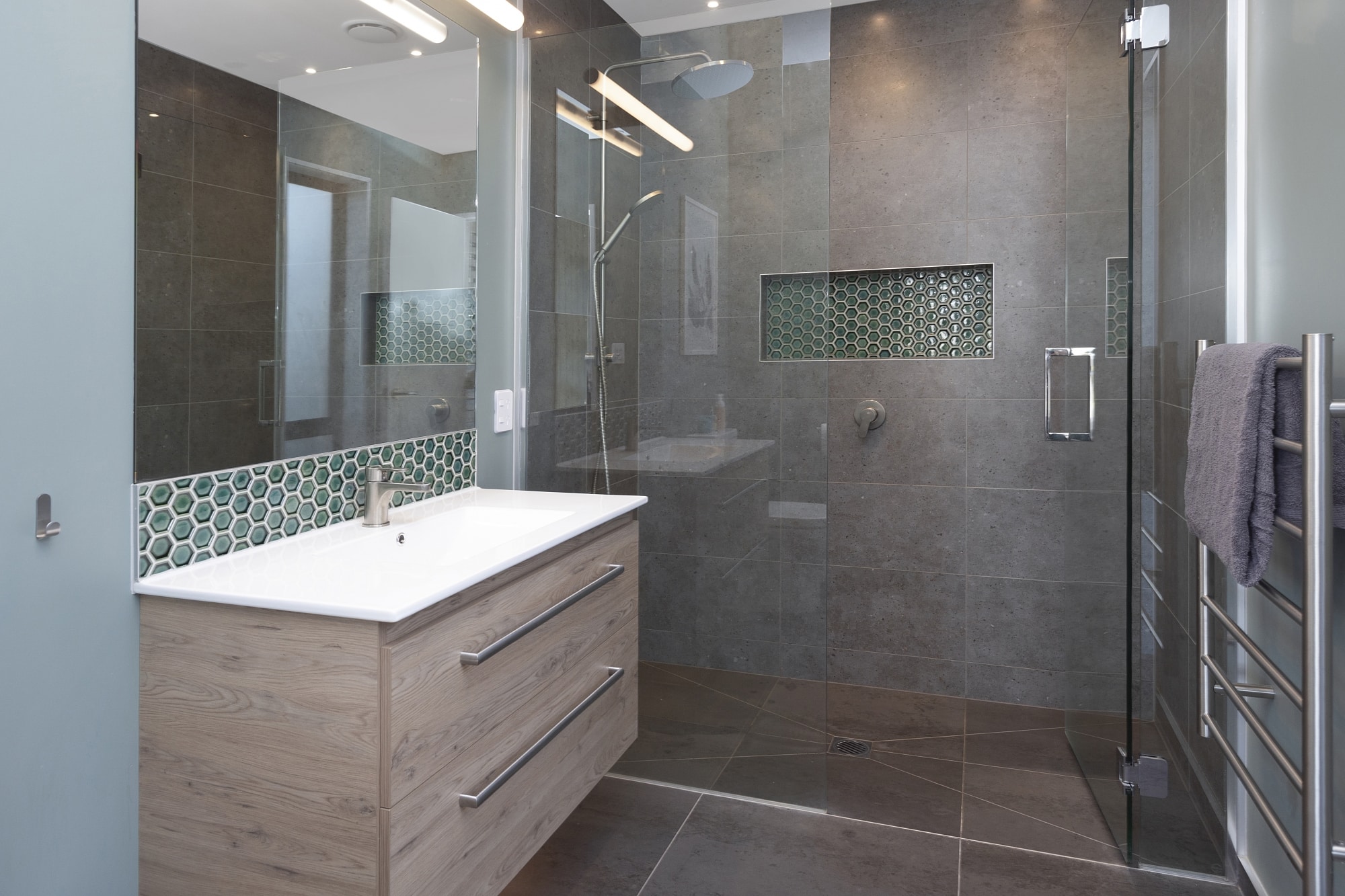 Client testimonial.
The primary reason we chose to work with Pringle Homes to build our second house was because we had used them for our first home and so knew we could expect the quality to be very high. We are particularly happy with the main living, kitchen and dining area with high ceilings, gas fire and feature wall. The build was also super fast, which was a pleasant surprise given it was at a time when material shortages were causing delays for a lot of other people. Jason, our Project Manager, was easy to deal with and very responsive, we would recommend Pringle Homes to others
considering a build.